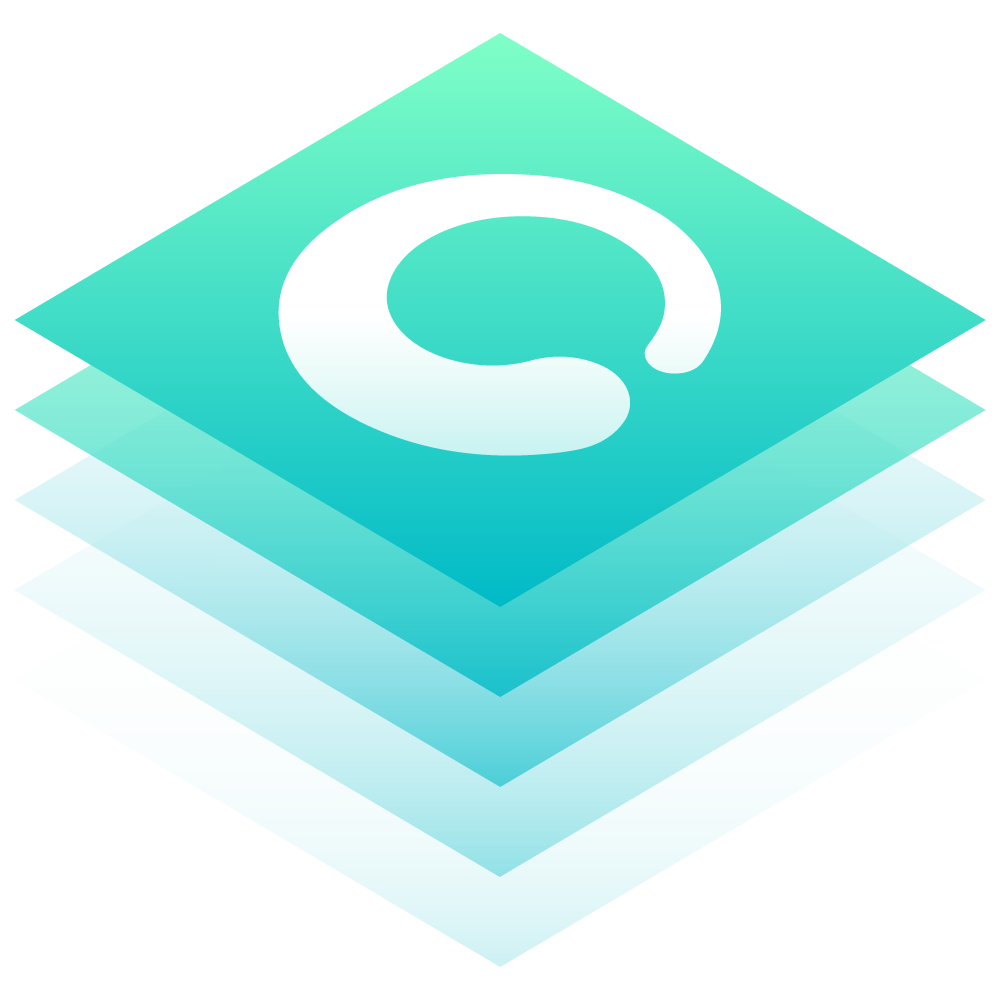 Get Started:

Enter the Multiverse
Download, Install and a Quick Intro
Download
Download our public trial version and freely evaluate for 30 days. The software will generate a rendering watermark and will stop working after 30 days from its release date. The public trial version can be unlocked by purchasing an Indie license subscription (US$ 85 / Year).
Floating licenses instead require the floating version of Multiverse, which is distributed only to clients of floating licenses, under support.
Supported Versions
O/S
Maya®
2016 2016.5 2017 2018 2019
Win macOS Linux
Houdini
16 16.5 17
Win macOS Linux
3Delight | NSI
1.0
Win macOS Linux
Arnold
5

(MtoA 2.1.x, 3.1.x+)

Win macOS Linux
3Delight
12 12.5 13
Win macOS Linux
↓
↓
Launch Maya and Load the Plug-ins
Launch Maya. Note that on Linux and macOS it is recommended to launch Maya from the same Terminal where the environent variables were set in the previous step.
Once Maya has launched, open the Maya Plug-in Manager, locate and load the MultiverseForMaya plug-in which has built-in Arnold rendering support.
If you use 3Delight, you also need to load the additional 3Delight plug-ins (for the old "RI" and the new "NSI" renderer).
When the plug-in is loaded a new Maya Shelf named "Multiverse" will be then available.
To know more about each item in the Multiverse Shelf you can have a look at the Maya Overview documentation.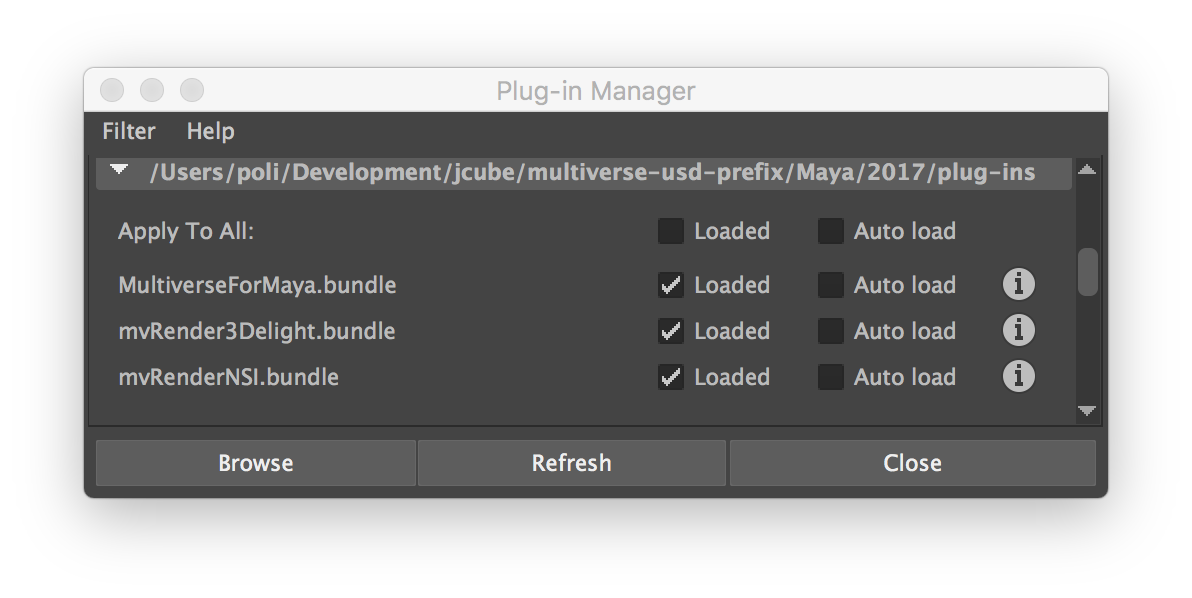 ↓
Read-in an Alembic (or USD) Asset
Click on the Asset Read icon

on the Multiverse Shelf to read in Maya an Asset. Just in case you need something to play with "pronto", we provide to you some assets in the widely available Alembic format or with the more recent USD format:
These assets are licensed under a Creative Commons Attribution-NonCommercial-ShareAlike 4.0 International License.
Some things worth to notice:
Ultra fast read speed & low memory use.
A saved Maya scene is just few Kb: no geometry in Maya.
Opening a Maya scene is very fast.
Compact: while it uses a single Multiverse node (mvCompoundShape), you also can select individual items of its hierarchy. This allows quick assignments, overrides and even transformations.
Ideal for scene layout and instancing: copy, instance, transform nodes. Always opearate on packed geometry.
Powerful re-timing and looping controls are available.
You can "layer" Alembic files without breaking assignments.
A Multiverse node can be an "empty holder" which can be filled on-the-fly by a Python script.
↓
Explore the Viewport
Data is "streamed" to the Maya VP2 from on-disk packed geometry. You can hot-swap drawing modes to scale scene complexity beyond physical memory limits.
Some things worth to notice:
Drawing in the Viewport as shaded geometry is very fast and uses low memory.
You can change the drawing mode of Assets for faster simplified views. You can use Maya "Marking Menus", the Shelf or the Attribute Editor.
Sub-frame interpolation is computed automatically.
Rich VP2 shading (e.g. hardware shadows, texturing) is fully supported.
Polygon meshes, points, particles and curves (hair/fur) are drawn and shaded on the viewport.
↓
Assign Materials & Attributes
Select your asset and open the Multiverse Look Outliner (MLO) panel UI

where the hierarchy of the asset will be displayed. You can select any hierarchy item in the VP2 (a section will be displayed as a yellow wireframe) or in the MLO (where multiple selections are possible in-sync with the viewport and in yellow text). You can assign materials (also to multiple items) by RMB on the "material" column. You can assign attribute sets in the same way.
Some things worth to notice:
Lookdev and material assignment workflow is very friendly.
You can expand/collapse hierarchies with RMB on the "item" column. Expansion is very fast even for very complex hierarchies.
Assignments will be inherited by any children in the hierarchy, if not overridden. This allows to minimize material assignments.
Both surface and displacement assignment can be overridden (for example you can override with a shading group that only contains a displacement shader).
Select of materials in Hypershade is remembered and provided on RMB on the material column.
You can use the Multiverse Shading Set node (mvShadingSet) to create material assignment rules.
↓
↓
Would you like to know more?
Thank you for reading through this Get Started guide!
If you want to know more, check out the following links, read the documentation and watch the videos. For pre-sales question feel free to contact us by E-Mail or use the Slack Channel.