Multiverse AR |

Augmented Reality
With Multiverse you can now output your 3D asset from Autodesk® Maya® and place them in the real world using AR Quick Look. Using a device running iOS 12 simply tap on our beautiful mascot, Maneki®: you will be able to place him in your surroundings and Augment your Reality.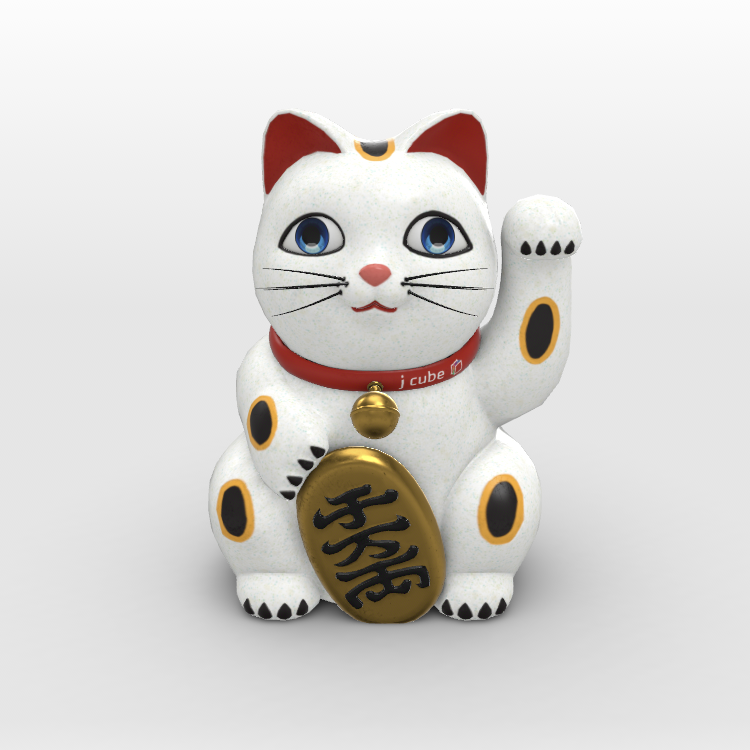 Maneki®
An intriguing character, in AR, near you
Maneki® is named after J CUBE's mascot "Maneki Neko" (招き猫), literally translated as "the beckoning cat".
He typically resides by the windowsill of homes, shops & offices, and has become a pop icon not only in Japan, its original birthplace, but also in China and worldwide. With his welcoming pose, intriguing character and unmatched cuteness (kawaii/かわいい) we invite you to take a picture with him, in AR!
Feel free to take a picture/screenshot with your iOS device and send a tweet to @Manekiverse .
To know more on how to generate 3D assets for AR, follow our tutorial documentation.